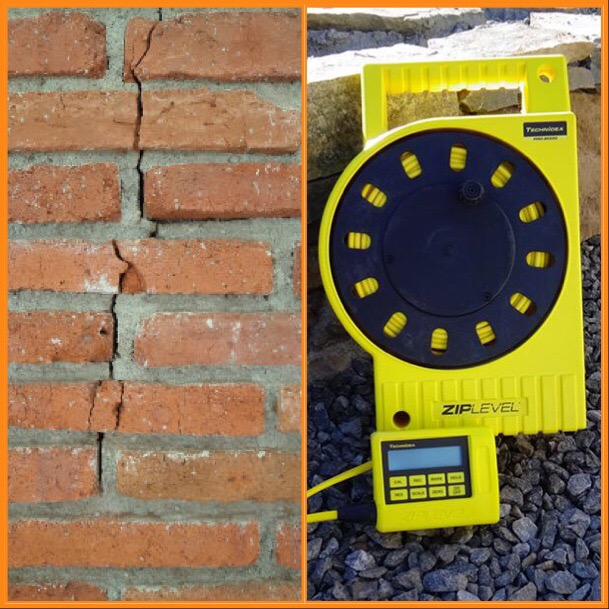 Only a Professional Licensed By the State of Texas Should Inspect Your Foundation
Some foundation repairs are unwarranted and some engineers even consider most repairs a scam.
Houston, we have a problem. Our expansive soils and extreme climate create conducive conditions for foundation movement. Indications of foundation movement can be seen in the cracking of interior walls, exterior walls, floors, foundation slab, sloping floors or doors that just won't close properly. And to make matters worse, some foundation repair companies take advantage of these scary indicators.
Some Foundation Repairs Are Unwarranted
A large amount of the foundation repairs performed are unwarranted and some engineers even consider most repairs a scam. Underpinning the foundation is largely ineffective and can potentially have negative long-term effects. This is not just our opinion, but also the opinion of many, if not the vast majority of, independent engineers.
You Need an Unbiased Licenced Professional
Foundation companies are in the business of selling foundation repair, not giving an unbiased opinion. Don't make the costly mistake of getting a "free" foundation inspection from a foundation repair company. Imperial Pro offers the value of our UNBIASED industry-leading foundation inspections that our clients trust.
Advanced Foundation Inspection Technology
Some foundation repair salesmen are known to evaluate your home's foundation with a 4-foot level or other outdated methods. We inspect the foundation using our precision ZIPLEVEL® altimeter to determine FOUNDATION PERFORMANCE.
Our Foundation Inspection is a Cost-Effective​ Approach
Foundation repair companies serve an important role where we live, but we need checks and balances by licences professionals. Before you cough up several grand in foundation repairs, contact a structural engineer or easily schedule an appointment with Imperial Pro for a second opinion.
Houston Area Foundation Inspections
Imperial Pro's affordable precision foundation inspections are our most utilized service that realtors, home buyers, sellers, investors, flippers, contractors, landlords and homeowners need the most. Foundations in our area should be professionally inspected annually as part of regular home maintenance. Schedule your foundation inspection today. #lovewhereyoulive
Note: We only provide foundation inspections for slab-on-ground foundations for single-family houses. We do not evaluate pier and beam/crawlspace foundations.