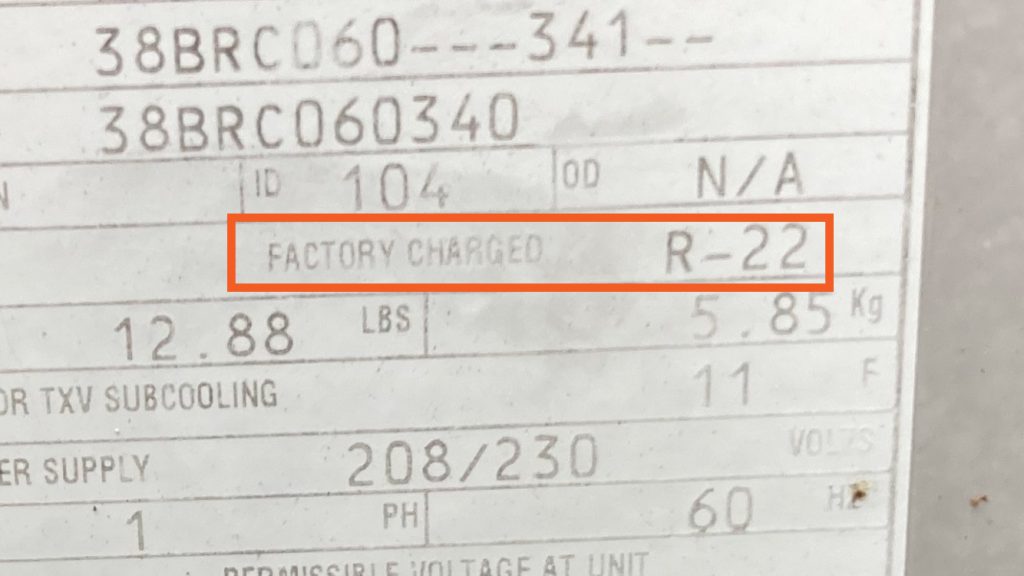 What R-22 Means For Home Buyers
R-22 is still commonly used and isn't the end of the world, but it may cost you a little more.
If you are thinking of buying an older home in the Greater Houston Area, you should definitely have a home inspection performed by Imperial Pro Inspection before you agree to the purchase. One of the things that the inspector may inform you of following the inspection is that the home has R-22 Freon rather than R-410A. R-22 is still commonly used and isn't the end of the world, but it may cost you a little more.
Phase Out of Refrigerants
At the end of December 2019 R-22 refrigerant is set to be phased out under the Montreal Protocols. What does this mean for the consumer? After 2019 no more virgin HCFC-22 can be produced for use in the United States. This does not mean you must abandon your existing functioning R-22 equipment. Existing equipment may continue to be serviced and used. It is anticipated that the existing R-22 stockpile and recovered R-22 from existing equipment will be sufficient to service equipment for years to come and possibly until the existing aging equipment wears out. What can be expected is that the available R-22 will become more expensive as it becomes more rare and economic forces will make R-22 systems functionally obsolete for economic reasons.
Servicing Old Equipment
It cannot be stressed enough that there will be no restriction on the use of R-22 refrigerant after 2019. Contractors indicated that it can no longer be used are misguiding their clients. Even after R-22 is no longer cost effective to use, or is no longer available, there are replacement refrigerants such as R427A, which has been in use since 2005. The downside to the replacement refrigerants can be reduced life of the equipment related to oil re-circulation issues and a lower heat capacity reducing the efficiency of the equipment.
R-410 Upgrade Can Be Cost Effective
Based upon my own discussions with a few of the HVAC contractors most are recommending that clients budget for the replacement of the equipment in their lifetime. In addition to the benefit of having readily available refrigerant allowing for regular cost effective servicing of the equipment, newer R-410 systems operate at much higher efficiencies and handle humidity much more effectively in our climate. Here are some of the main differences and why they matter.
R-22
Often referred to by a brand name like Freon®
As of 2010, R-22 was discontinued for use in new air conditioning systems
R-22 is a hydro-chlorofluorocarbon (HCFC) which contributes to ozone depletion
R-410A
Often referred to by a brand name like Puron®
Has been approved for use in new residential air conditioners
Is a hydro-fluorocarbon (HFC) which does not contribute to ozone depletion
Has become the new standard for U.S. residential air conditioning systems
Summary
There are plenty of gorgeous, well-maintained homes with R-22. As long as you're willing and able to have the system serviced and potentially upgraded when the need arises, there's no reason to walk away from a home with R-22 that is still in decent condition. If there's still any concerns then we always recommend that the HVAC system be further evaluated by a licensed HVAC professional to quote the cost of replacement prior to the close of the home.
Houston Area Home Inspections
Imperial Pro's home inspections are our most utilized service that realtors, home buyers, sellers, investors, flippers, contractors, landlords and homeowners need the most. We offer our clients the value of our unbiased industry-leading inspections that our clients trust. Schedule your inspection today. #lovewhereyoulive